Shared Facilities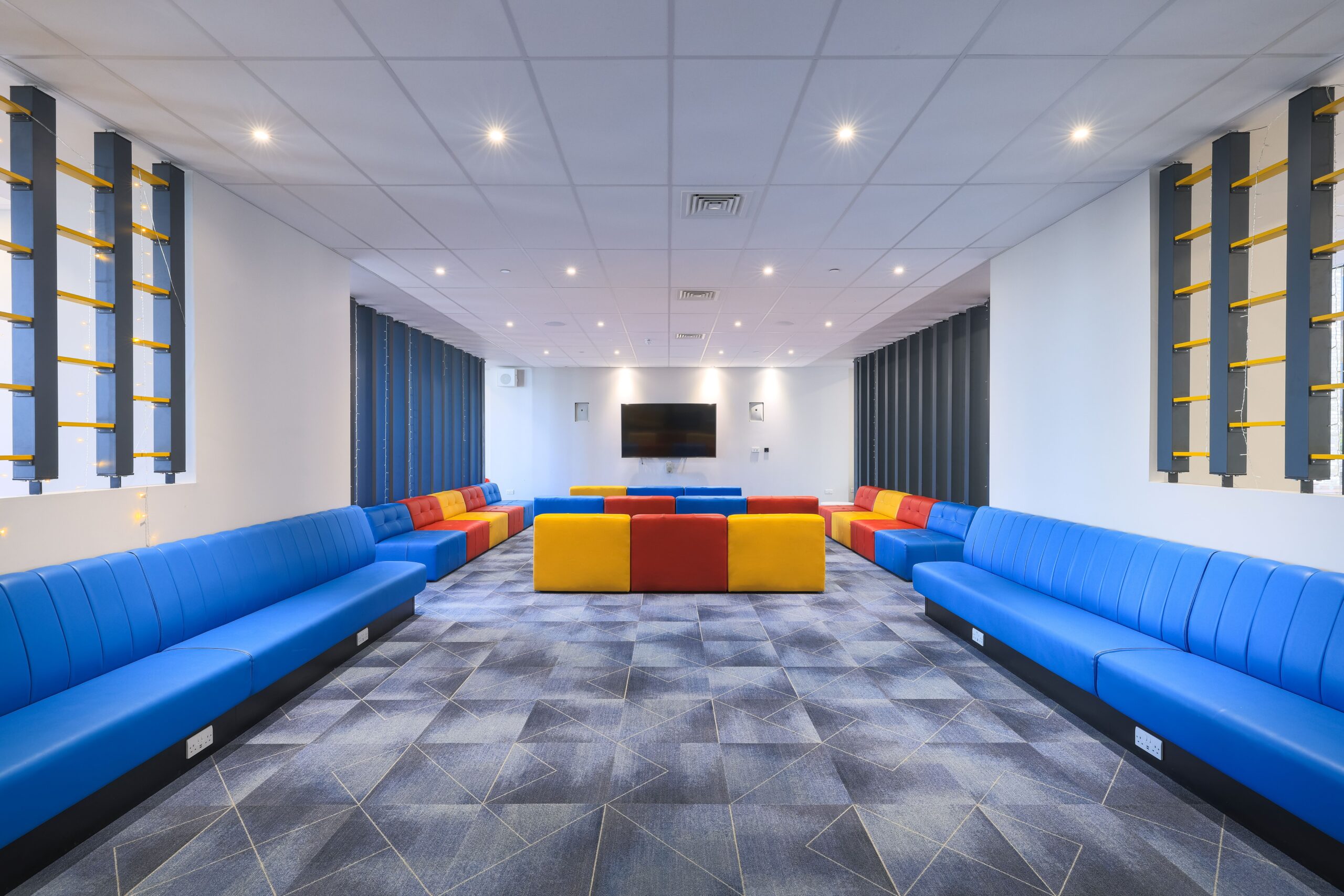 There are a number of shared facilities for use at Kemp Porter, these include:
A large common room which features with a significant social space including a large screen TV, pool tables and table tennis tables.
An enclosed courtyard with social seating areas as well as BBQ facilities which are used in hall events.
A music room fitted with a piano and space for individuals to practice.
A games room social space.
A large study room with dedicated desk and seating space.
Secure bicycle storage.
Laundry facilities with both washers and dryers.
Bedrooms and Kitchens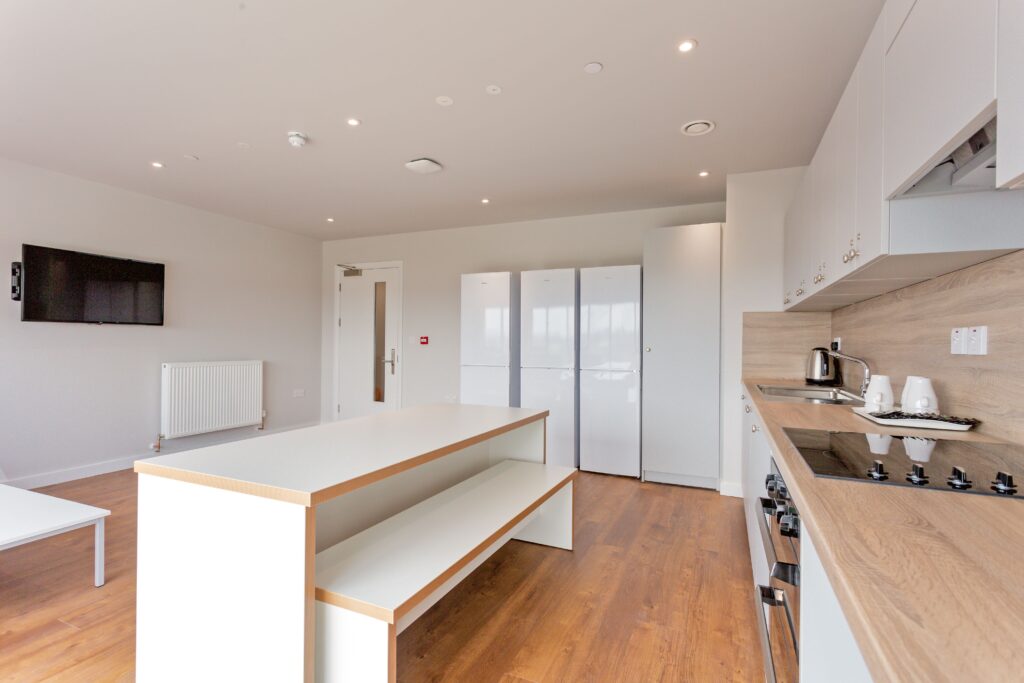 Every bedroom comes with a bed, desk, wardrobe, cabinet, desk-chair, lamp, fan, laundry basket, telephone, wired internet connection and wifi. All rooms are en-suite room and have a shower, mirror, sink and toilet.
Bedrooms are arranged in flats of typically 6-8 students with each flat sharing an open plan kitchen and living area with a dining table, a sofa and a relaxing lounge with a flat screen TV. Many kitchens and living spaces offer spectacular views of the skyline of central London.
Shared kitchens include individual lockable cupboards, and shared fridges and freezer space.
Ovens, microwaves, toaster and kettles are provided.
Large laundry room. These machines are operated using the Circuit Laundry app.
A vacuum cleaner is provided in every flat.